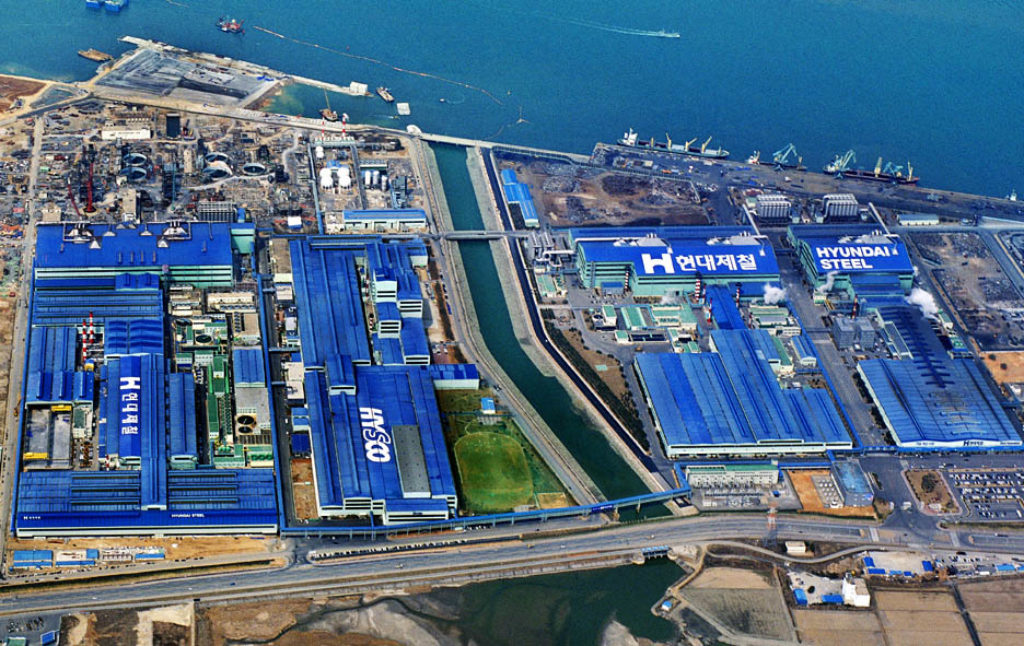 Final destination
Dangjin (South Korea)
Type of facility
Straight bar and wire rod steel mills
THE CHALLENGE
This new steelmaking facility integrates state-of-the-art technology in high-speed rod milling (110 m/s) in order to assure a 400,000-t yearly production, intended mainly for the automotive industry.
THE SOLUTION
NORTEK took on the challenge of supplying comprehensively all lubrication systems for the facility, meeting every technical requirement and dimensional tolerance demanded both by Hyundai Steel and Primetals Technologies. Our scope of supply included:
7 oil circulation systems for the bar and wire rod mil, with tanks above 150,000 L of total capacity, all in stainless steel
3 oil circulation systems for the large bar mill, with tanks above 18,000 L of total capacity, all in stainless steel
2 oil vacuum dehydrators (20 and 100 lpm, respectively)
5 complete air/oil systems, including pumping units, control panels and metering valves
5 complete centralized grease systems
Individual heating systems for automatic-refill oil tanks
Control valves and other additional equipment for water systems
Onsite assembly and commissioning supervision
THE OUTCOME
The broad range of systems to be designed, as well as both customers' stringent quality and deadline requirements, leaded to a project of high technical and manufacturing complexity.