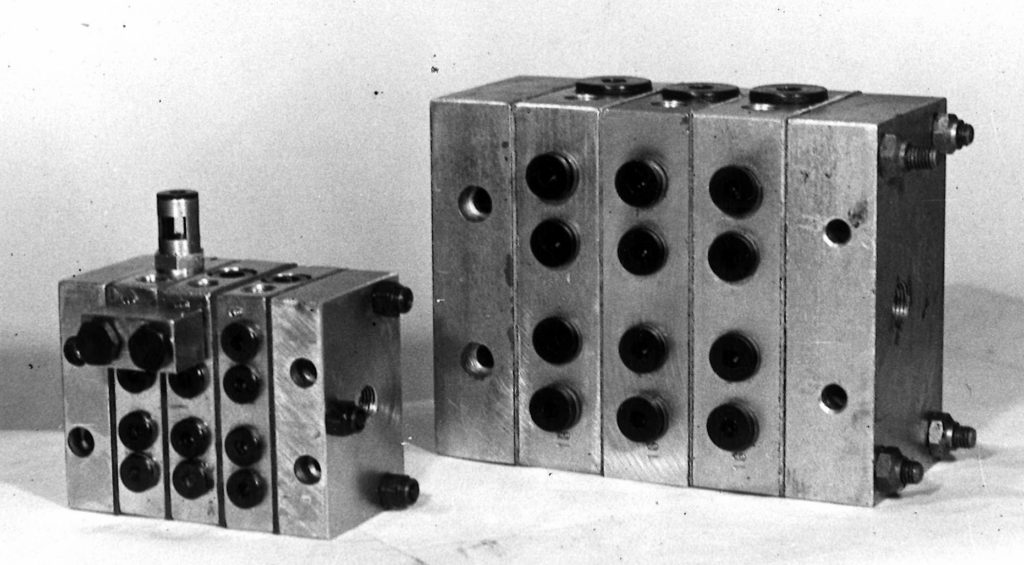 Sandwich-type modular divider valve: a typical design for grease systems in the 1970s.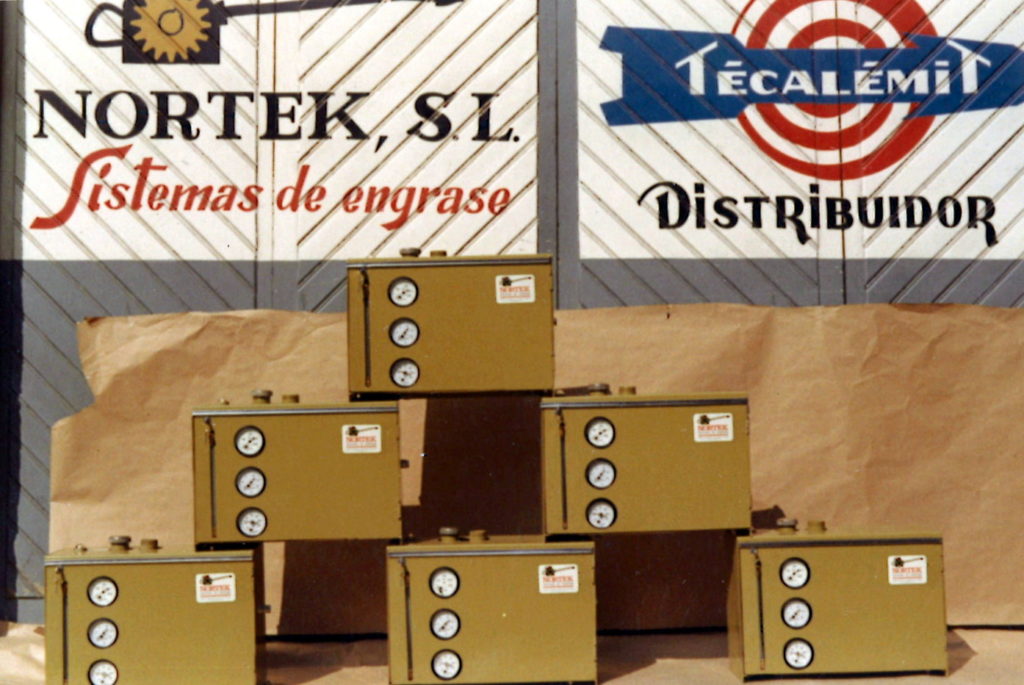 Cabinets for oil mist lubrication systems in front of the gate at the first NORTEK workshop.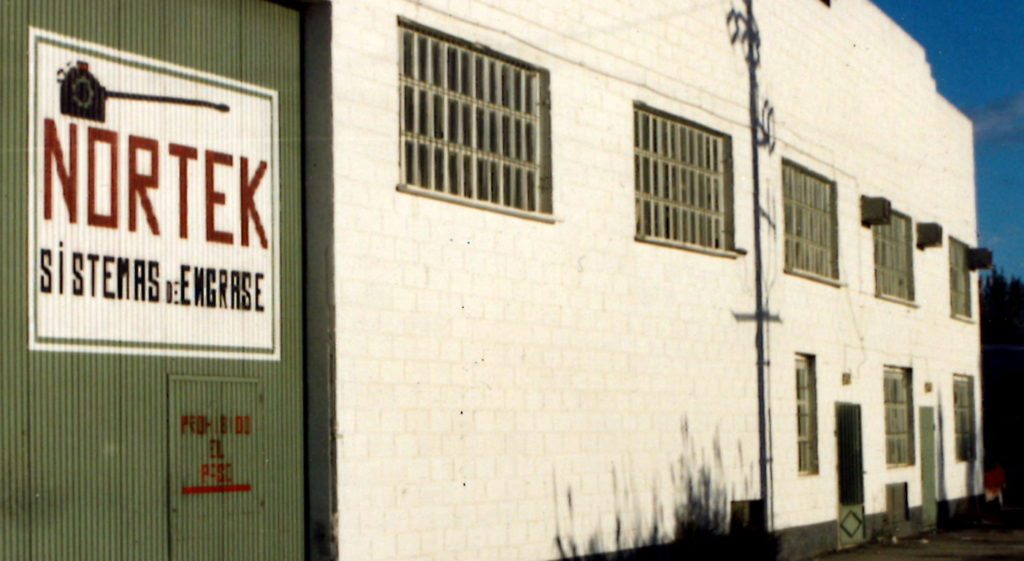 NORTEK was headquartered at Utebo from 1976 to 2005.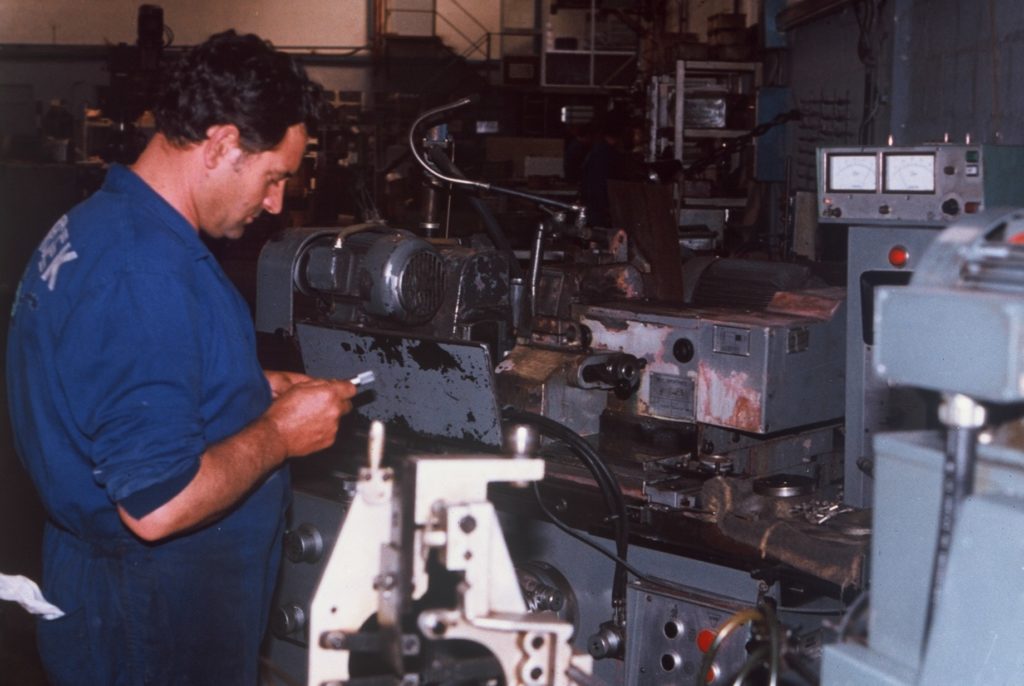 Closeup of our machining workshop in Utebo.
From modest beginnings to our first exports
Opening of the first workshops in Zaragoza, to allow for our well-known policy of in-house manufacturing, which has been maintained to the present day.
Registering the first patent for a NORTEK product, which acknowledges improvement in the design of grease divider valves.
After successive expansions of its first workshop, and in light of the increasing lack of space for its activities, the company decides to move to two bays in Utebo (Zaragoza), where its headquarters would remain until 2005.
Between the 1970s and 1980s, the company began its internationalization process. The first commercial office abroad was opened in Puebla (Mexico) and we received our first export order: the lubrication system for a high-speed rolling mill for Morgårdshammar (Sweden).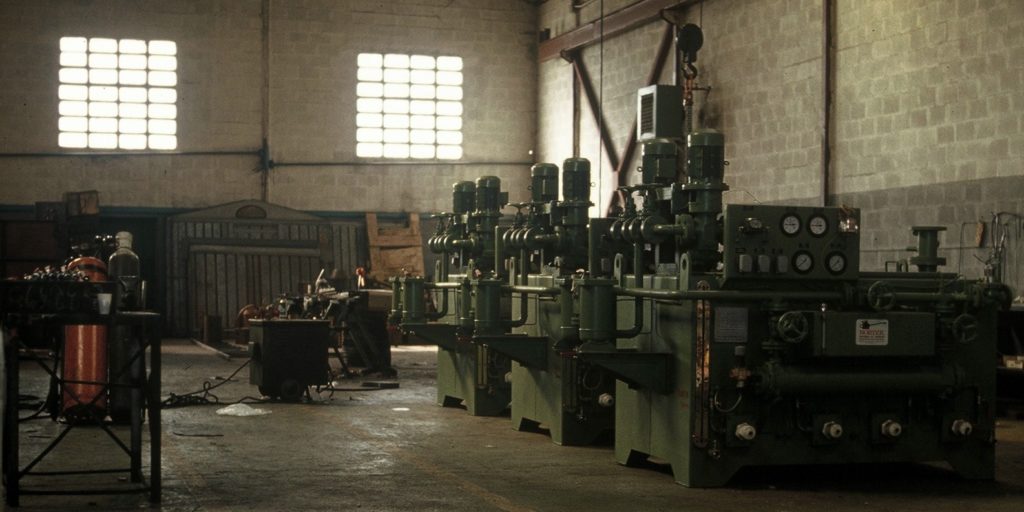 Some of our early lube systems for gear reducers.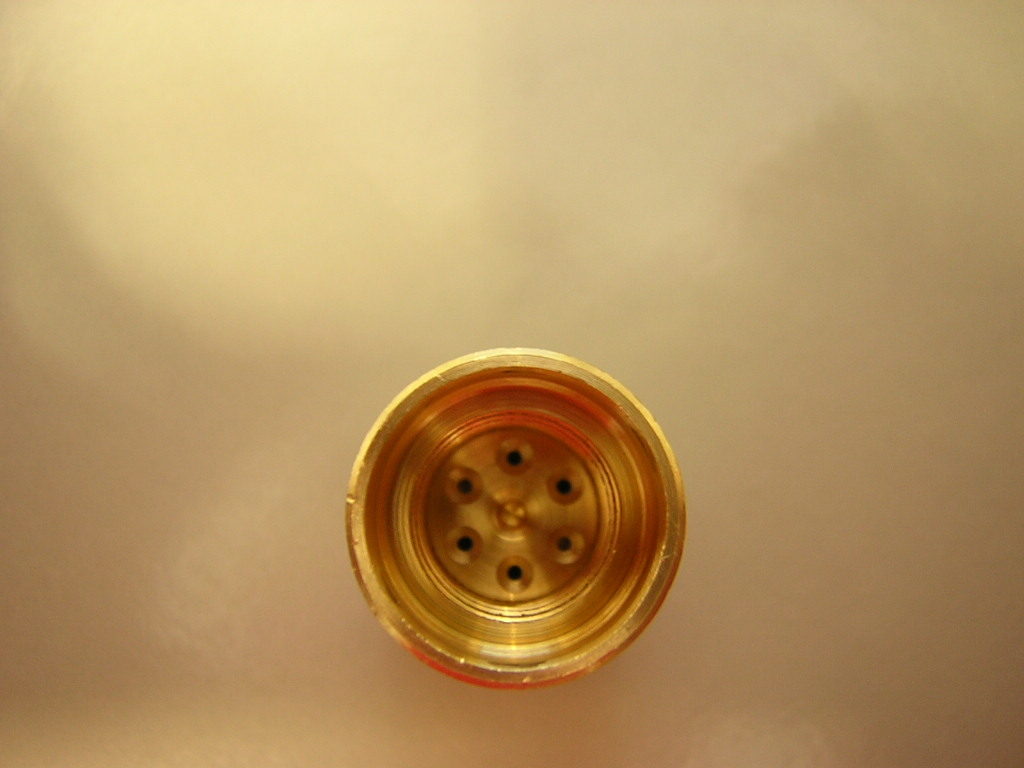 The DIVINOR® was NORTEK's first patent outside the field of lubrication with grease.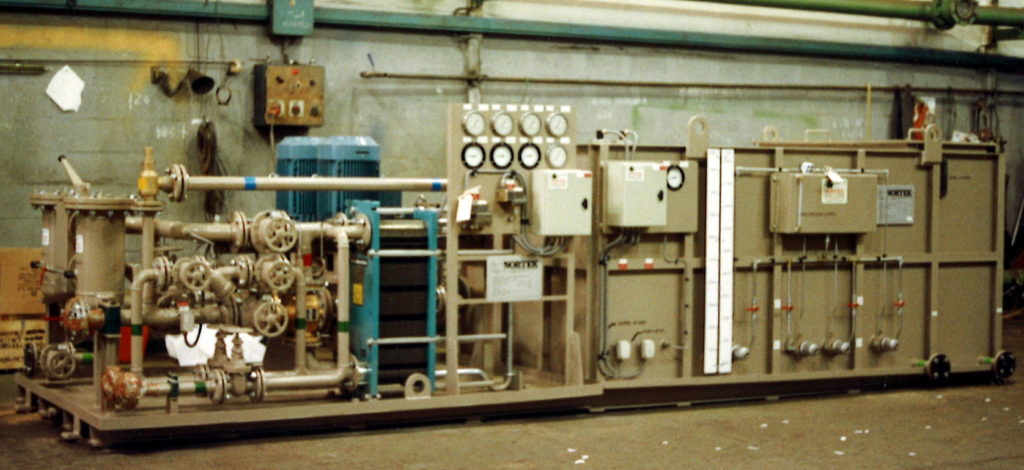 The design of compact oil circulation systems on a single skid was one of NORTEK's hallmarks.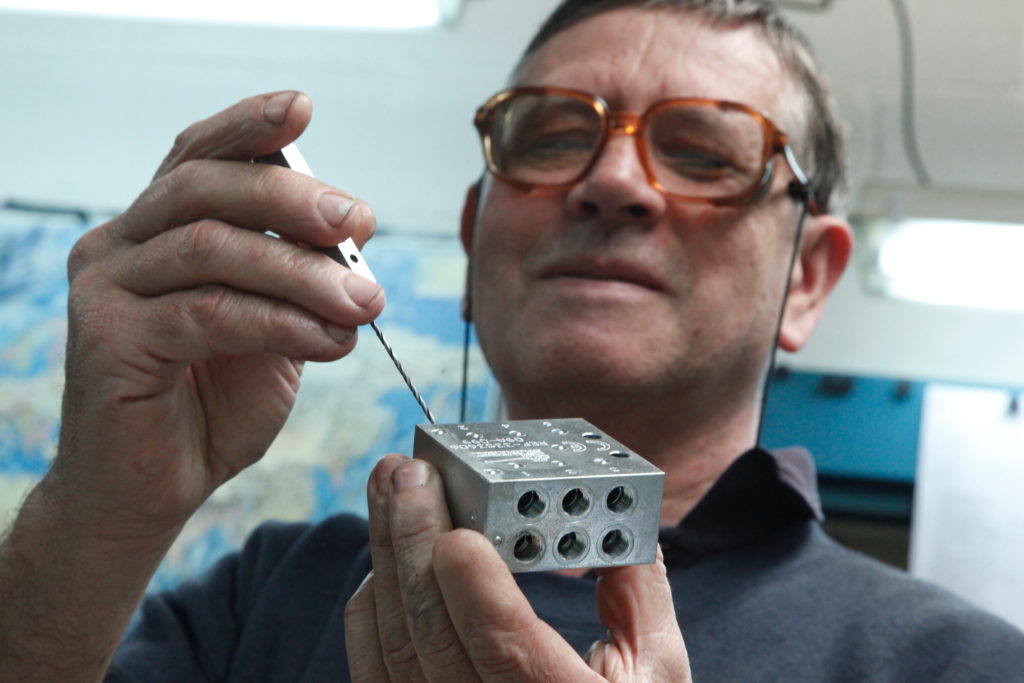 At our Precision Workshop, units are tested one at a time to ensure full reliability.
The steel industry, the engine behind our growth on every continent
The catalogue of NORTEK products and solutions continues to expand with the design of our first lubrication system in accordance with API and the production of our first magnetic separator.
NORTEK develops, specifically for the cement and mining sectors, two grease sprayer systems for mill crowns and floating oven rings, with great advantages both in grease savings and the lubrication efficiency achieved.
NORTEK's calling for innovation translates into its registration as a Spanish design trademark.
From the delivery of the first oil circulation system to the U.S. company MORGAN CONSTRUCTION CO., NORTEK begins a fruitful collaboration with this steel sector company, resulting in the development of solutions and patents.
DIVINOR® is patented: a specific, innovative NORTEK solution for distribution of the air-oil mixture.
NORTEK develops its vacuum-dried oil system and supplies its first complete system for steel lamination to SMS-DEMAG, thus consolidating its position in the steel sector.
NORTEK and MORGAN CONSTRUCTION CO. jointly register the patent for the SmartTank®: an innovative design for oil circulation that guarantees better properties for lubricant fluid in a more compact solution. At the same time, NORTEK applies for the patent on a new heating system for accumulator oil, which does not require the use of resistors, finally granted three years later.
Agreements for the commercial representation of NORTEK are reached in China and India.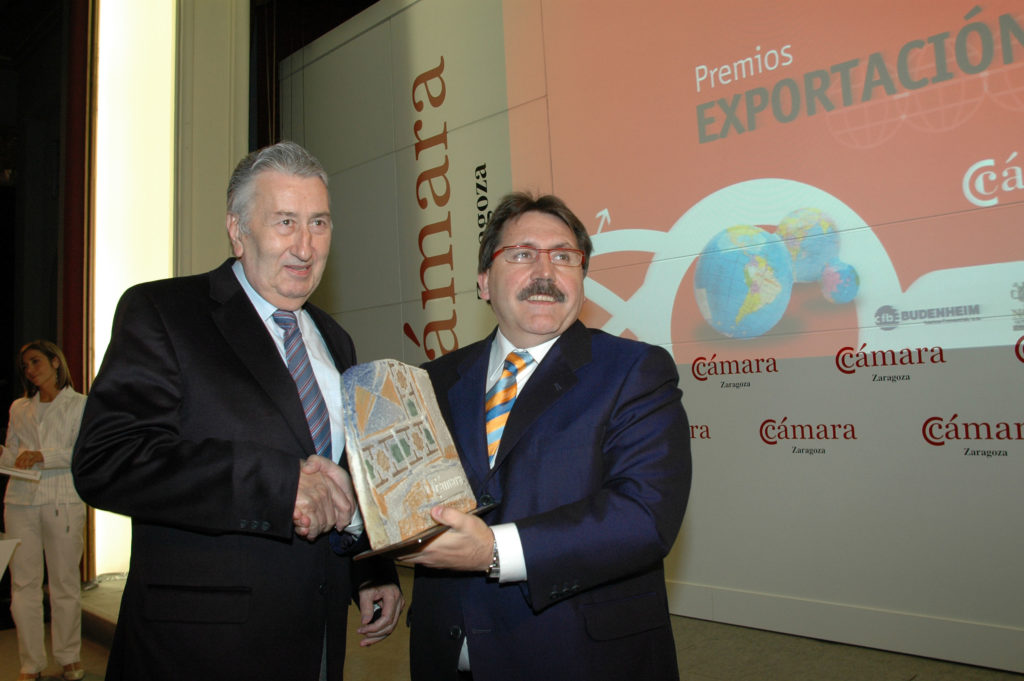 Our record in exports was recognized by the Chamber of Commerce in 2004 and 2008.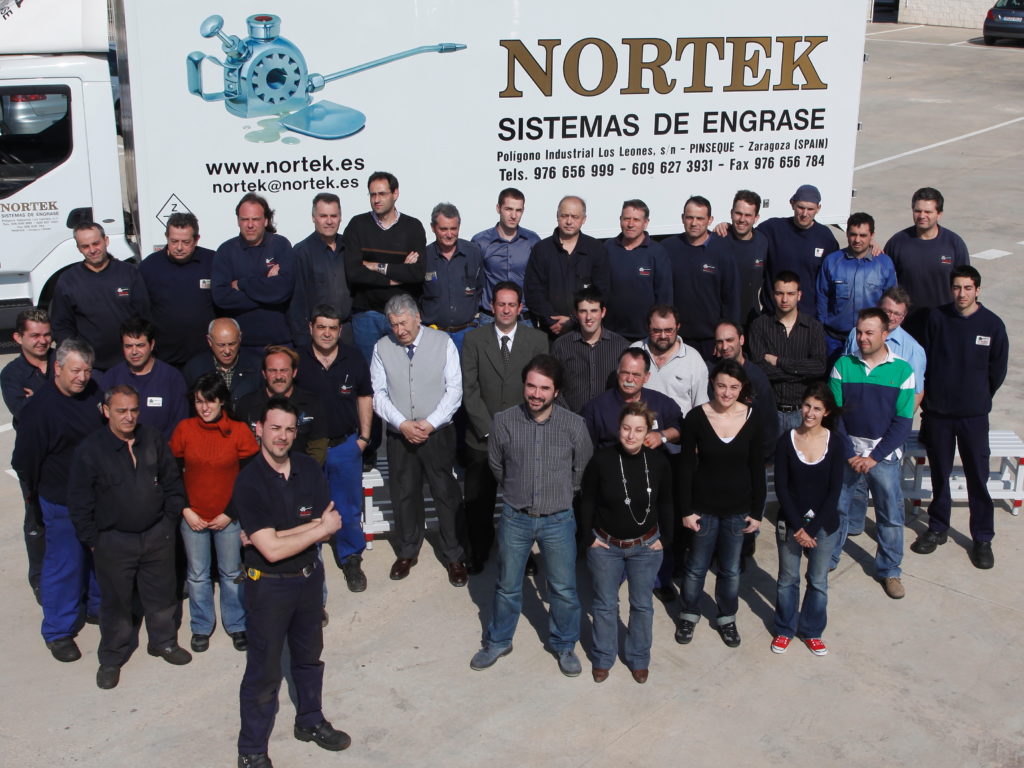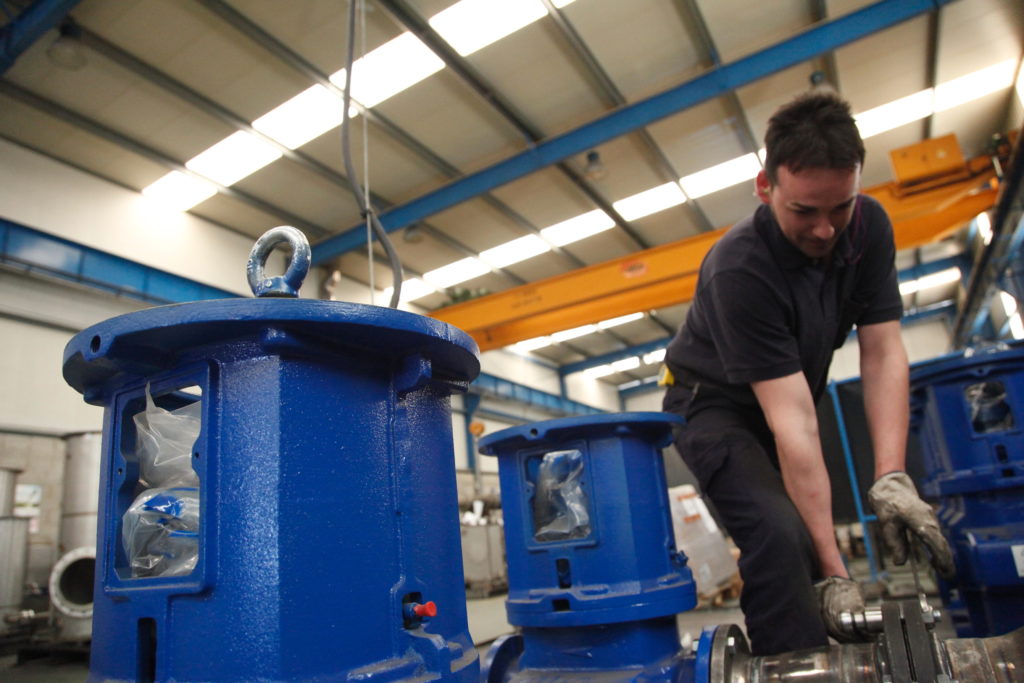 Work on the new plant in Pinseque.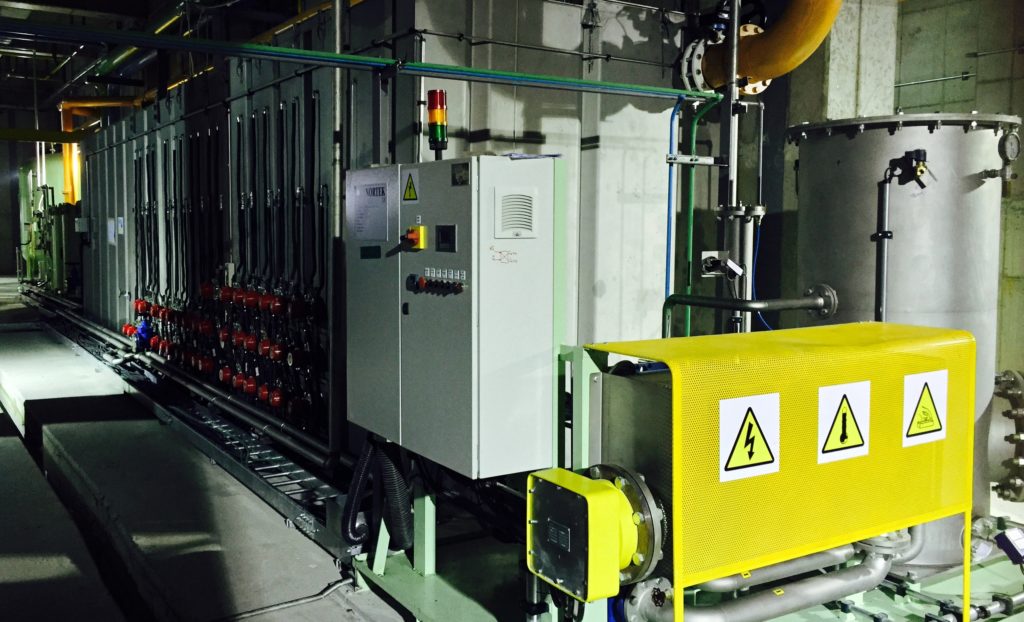 In 2014, one of the NORTEK systems in the basement of the new Hyundai Steel plant in Danjing (South Korea). Our company was responsible for the comprehensive lubrication supply for this installation.
New headquarters, new markets, new outlook
A significant investment in real estate and technology allows the company to move to its current headquarters in Pinseque (Zaragoza).
For the first time ever, NORTEK supplies (to SIEMENS UK) an installation for aluminium lamination mill refrigeration.
We patent our solutions for vacuum dehydration of oil contaminated with water, including a joint patent with MORGAN CONSTRUCTION CO. (now part of the SIEMENS group) for highly contaminated oils.
First comprehensive supply of all lubrication solutions to a new petrochemical plant (REPSOL Cartagena refinery). The oil and gas sector will continue acquiring importance in our billing portfolio, becoming NORTEK's second most important market.
NORTEK receives the Chamber of Commerce export award after reaching exporting rates above 80% over several fiscal years. It had already received second prize for the same award four years earlier.
With the founding of US NORTEK and its establishment in Auburn (Massachusetts), the company opens its permanent trade delegation in the United States. Its technicians also specialize in consultancy and research, development and innovation work.
After reaching its billing record, the company culminated the first expansion of its headquarters in Pinseque, opened nine years earlier.
Juan Alejandro Segrelles, founder and inspiration of NORTEK, passed away, opening the door to the second generation of the Segrelles family in company ownership.
Opening of the production plant's second expansion, which allows NORTEK to include its own blasting and painting cabinets, in addition to a separate area for the manipulation of stainless steel.
NORTEK's 50th anniversary brings a renewal of the company's corporate identity, the proposal to extend its competition beyond the field of lubrication, as a comprehensive provider of fluid technology.